Learn About Customizing Components
Weigh the Investment Against the Return
Successful system designs rely on the right components — which may mean investing in customization. Getting the exact component you need, with excellent quality can be well worth the initial costs, but you'll need to weigh all the variables.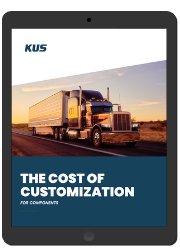 Discover:
Why customization matters
What components can be customized
Costs associated with custom tooling, validation and more
Download the Free Guide Now
Gain industry insights to make the most cost efficient decision.